Britain's Most Admired Companies 2011: Chemicals sector
Like it or not we're all made of chemicals, and so is the world we live in. And these are the firms who make the chemicals - from plastics to pesticides, catalysts to coatings.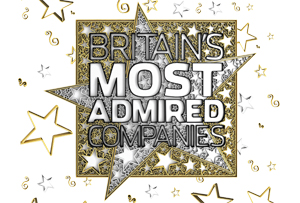 The world's largest chemicals business (it even advertises on TV), BASF has been bearing up well in a tough climate. It beat Q3 expectations, with sales up 11.6% to €17.6bn. Profits fell 4.3% for the same period, largely because of interrupted oil production in Libya. CEO Kurt Bock reckons harder times are ahead. Cosmetics and industrial ingredients firm Croda is bucking the trend, with profits up 18% to £57.6m in Q3. Precious metals and catalytic converter specialist Johnson Matthey has been riding the commodities boom, with sales up 20% for 2011. No flies on agrochemicals giant Syngenta – or its customers' crops – thanks in large part to its success in the booming Latin American market. Sales for the first nine months of 2011 are up 13% to £10.4bn.
BMAC 2011 by sector: Chemicals
| | | | | | | | | |
| --- | --- | --- | --- | --- | --- | --- | --- | --- |
| | QMan | Rank | FS | Rank | QG&S | Rank | AAT | Rank |
| BASF (UK) | 7.3 | 2 | 9.1 | 1 | 7.8 | 3 | 7.5 | 2 |
| Croda International | 6.8 | 7 | 7.1 | 5 | 8.0 | 2 | 7.0 | 4 |
| Elementis | 6.9 | 6 | 6.3 | 8 | 7.0 | 6 | 5.7 | 8 |
| Filtrona | 5.7 | 9 | 6.7 | 7 | 5.0 | 9 | 5.2 | 9 |
| Ineos | 6.8 | 8 | 6.3 | 9 | 5.8 | 8 | 6.0 | 7 |
| Johnson Matthey | 7.2 | 4 | 8.2 | 2 | 7.6 | 5 | 7.6 | 1 |
| Syngenta | 6.9 | 5 | 8.1 | 3 | 7.7 | 4 | 7.2 | 3 |
| Victrex | 7.3 | 1 | 7.9 | 4 | 8.3 | 1 | 6.7 | 5 |
| Yule Catto & Co | 7.3 | 3 | 6.9 | 6 | 6.9 | 7 | 6.4 | 6 |
| | 6.9 | | 7.4 | | 7.1 | | 6.6 | |
(Continued)