Britain's Most Admired Companies 2011: Engineering - aero & defence sector
From fighter jets to 'battlespace visualisation' technology, these are the high-flyers of the aero-engineering and defence sectors.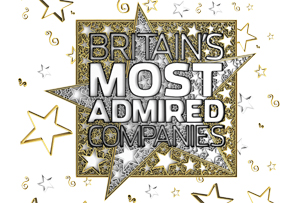 Eight consecutive sector wins and six straight years in the overall top 10 makes Rolls-Royce one of BMAC's most consistently strong performers. And so it continues; chief executive John Rishton has had a good first year in the job and expects solid profit growth for FY11. He even managed to settle the dispute with Qantas over the A380 engine failure and secure orders to power the new Boeing 787 Dreamliner. Defence systems specialist Ultra Electronics has been doing well on the back of US business, with first-half profits up to £44m. But, as with fourth-placed Meggitt, the slowdown in US military spending means uncertain times ahead. Fluid and controls business Senior makes a respectable BMAC debut and is forecast to generate profits of about £75m.
BMAC 2011 by sector: Engineering - aero & defence
| | | | | | | | | |
| --- | --- | --- | --- | --- | --- | --- | --- | --- |
| | QMan | Rank | FS | Rank | QG&S | Rank | AAT | Rank |
| BAE Systems | 5.7 | 7 | 7.3 | 4 | 6.0 | 8 | 6.4 | 3 |
| Chemring Group | 6.6 | 5 | 6.5 | 5 | 7.2 | 3 | 6.4 | 4 |
| Cobham | 5.3 | 8 | 6.5 | 6 | 6.8 | 7 | 6.1 | 7 |
| GKN | 6.6 | 6 | 5.3 | 8 | 6.9 | 6 | 5.9 | 8 |
| Meggitt | 7.2 | 4 | 6.2 | 7 | 7.1 | 4 | 6.3 | 5 |
| QinetiQ Group | 5.1 | 9 | 5.1 | 9 | 5.3 | 9 | 5.1 | 9 |
| Rolls-Royce | 7.2 | 3 | 8.0 | 1 | 8.4 | 1 | 7.8 | 1 |
| Senior | 7.3 | 2 | 7.4 | 3 | 7.0 | 5 | 6.3 | 6 |
| Ultra Electronics | 7.7 | 1 | 7.7 | 2 | 7.7 | 2 | 6.7 | 2 |
| | 6.5 | | 6.7 | | 6.9 | | 6.3 | |
(Continued)