Britain's Most Admired Companies 2011: Engineering & machinery sector
British engineering is still up there with the best of them - if only there was a bit more of it. Time for a metalbashers comeback?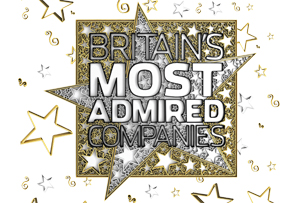 A terrific result for Rotork. The Bath-based manufacturer of industrial valve gear is third overall – its highest ever placing – tops this sector and wins the awards for quality of goods and services and value as a long-term investment. Rotork's first-half profit jumped 5% to £50.7m on revenues of £199.4m. Steam control specialist Spirax Sarco Engineering boosted sales this year by 10%. Pumps and ancillaries producer Weir Group reported strong third-quarter results, helping to allay market fears that the stagnant global economy might dent its performance. Engineering investment group Mel-rose comes in fourth, with first half profits of £74.9m, up from £56.7m last year, and sales up 12% in Q3.
BMAC 2011 by sector: Engineering & machinery
| | | | | | | | | |
| --- | --- | --- | --- | --- | --- | --- | --- | --- |
| | QMan | Rank | FS | Rank | QG&S | Rank | AAT | Rank |
| Charter | 3.2 | 10 | 4.8 | 10 | 5.8 | 9 | 3.6 | 10 |
| Cookson | 6.7 | 7 | 5.3 | 9 | 6.3 | 7 | 5.5 | 7 |
| Fenner | 6.8 | 6 | 6.0 | 6 | 7.2 | 4 | 5.5 | 7 |
| IMI | 7.0 | 5 | 6.8 | 4 | 6.8 | 5 | 6.2 | 6 |
| Melrose | 8.2 | 2 | 6.6 | 5 | 6.2 | 8 | 7.0 | 4 |
| Rotork | 8.6 | 1 | 8.4 | 1 | 9.2 | 1 | 7.6 | 1 |
| Smiths Group | 5.8 | 9 | 5.6 | 7 | 6.6 | 6 | 6.8 | 5 |
| Spirax Sarco Engineering | 7.6 | 4 | 8.4 | 1 | 8.2 | 2 | 7.4 | 2 |
| Tata Steel (UK) | 6.3 | 8 | 5.5 | 8 | 5.5 | 10 | 5.5 | 7 |
| Weir Group | 8.0 | 3 | 8.0 | 3 | 7.8 | 3 | 7.4 | 2 |
| | 6.8 | | 6.5 | | 7.0 | | 6.2 | |
(Continued)