Britain's Most Admired Companies 2011: Food producers & processors sector
The food business has been feeling the economic chill, but there is still plenty of dough in bread - and dairy, spreads, sweeteners, ready meals...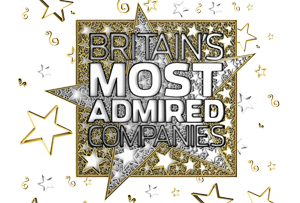 Another strong performance from Unilever, following its first BMAC win last year, topping its sector by a hefty six points to finish eighth overall. The Marmite to Persil giant recently acquired 82% of Russian beauty company Concern Kalina for €390m. A surge in profits at ABF's sugar arm helped keep FY11 pre-tax profits steady at £757m, despite an 8% fall in profit at discount clothing chain Primark. Irish dairy giant the Kerry Group is confident of achieving full-year growth targets of 8% to 10%. Having sold its sugar-refining business last year, Tate & Lyle surprised investors with a 19% rise in first half operating profits last month. Glanbia – also Irish – supplies the cheese for McDonald's in the US and is planning a €200m expansion drive.
BMAC 2011 by sector: Food producers & processors
| | | | | | | | | |
| --- | --- | --- | --- | --- | --- | --- | --- | --- |
| | QMan | Rank | FS | Rank | QG&S | Rank | AAT | Rank |
| Associated British Foods | 7.5 | 2 | 8.4 | 1 | 7.1 | 4 | 6.9 | 3 |
| Bakkavor | 6.0 | 8 | 2.8 | 8 | 6.8 | 5 | 4.8 | 8 |
| Compass Group | 7.0 | 6 | 8.0 | 3 | 6.5 | 7 | 6.5 | 4 |
| Glanbia | 7.2 | 3 | 7.0 | 6 | 7.2 | 3 | 6.2 | 6 |
| Greencore Group | 6.3 | 7 | 6.0 | 7 | 6.5 | 7 | 6.0 | 7 |
| Kerry Group | 7.8 | 1 | 7.5 | 4 | 7.3 | 2 | 7.3 | 2 |
| Premier Foods | 3.6 | 9 | 2.3 | 9 | 5.8 | 9 | 4.1 | 9 |
| Tate & Lyle | 7.1 | 5 | 7.4 | 5 | 6.8 | 5 | 6.4 | 5 |
| Unilever | 7.1 | 4 | 8.3 | 2 | 7.6 | 1 | 7.6 | 1 |
| | 6.6 | | 6.4 | | 6.8 | | 6.2 | |
(Continued)