Britain's Most Admired Companies 2011: Heavy construction sector
Heavy construction is a global business these days - these firms dig holes, pour concrete, lay rails and weld steel frames together everywhere from Bangor to Bombay, Sheffield to Shanghai.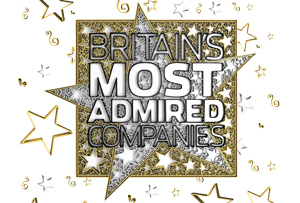 Higher-margin deals and emerging markets growth have helped Balfour Beatty top its sector for a remarkable sixth year running. In October it won a £724m rail contract in Hong Kong, and it has signed a memorandum of understanding with Tata in India. Carillion boss John McDonagh is set to step down next year – he crowned his decade in charge with the acquisition of insulation firm Eaga in February for £306m, one of Carillion's biggest ever deals. Profits up 25% this year to £2.2bn is good news for Kier, which is planning a move into outsourced council provisions to escape the moribund UK building market. The firm which laid the foundations for the 2012 Olympic stadium – Keller – is down one to fifth.
BMAC 2011 by sector: Heavy construction
| | | | | | | | | |
| --- | --- | --- | --- | --- | --- | --- | --- | --- |
| | QMan | Rank | FS | Rank | QG&S | Rank | AAT | Rank |
| Balfour Beatty | 8.0 | 1 | 8.2 | 1 | 7.2 | 1 | 7.8 | 1 |
| Boot (Henry) | 5.5 | 9 | 5.7 | 6 | 6.0 | 8 | 5.1 | 10 |
| Carillion | 6.6 | 3 | 7.1 | 2 | 6.8 | 2 | 5.8 | 4 |
| Costain Group | 6.3 | 4 | 5.8 | 4 | 6.7 | 4 | 5.7 | 5 |
| Galliford Try | 6.2 | 5 | 5.8 | 5 | 6.1 | 7 | 5.2 | 9 |
| Keller Group | 6.1 | 6 | 5.5 | 9 | 6.4 | 6 | 5.8 | 3 |
| Kier Group | 7.2 | 2 | 7.0 | 3 | 6.7 | 3 | 6.3 | 2 |
| Laing O'Rourke | 5.8 | 7 | 5.1 | 10 | 5.8 | 9 | 5.4 | 7 |
| Morgan Sindall | 5.4 | 10 | 5.5 | 8 | 5.5 | 10 | 5.3 | 8 |
| Sir Robert McAlpine | 5.8 | 7 | 5.6 | 7 | 6.4 | 5 | 5.5 | 6 |
| | 6.3 | | 6.1 | | 6.4 | | 5.8 | |
(Continued)