Britain's Most Admired Companies 2011: Home construction sector
The Prime Minister wants to get the housing market going again by encouraging more new homes to be built. Something these companies doubtless approve of.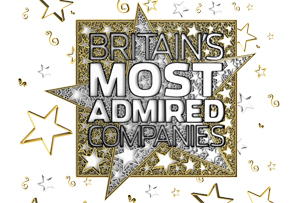 Berkeley goldplates its reputation as the sharpest operator in the UK housebuilding market, almost 10 points clear of its nearest rival and scooping the coveted title of Britain's Most Admired Company to boot. Oh, and it also collects the gong for quality of management. The apparently recession-proof London-focused firm even announced plans to return some £1.7bn to shareholder earlier this year. York-based Persimmon comes in second, selling all 9,300 homes built this year for an average of £169,000. A 1.8% rise in margin helped Bellway to full-year profits of £67.2m, 51% up on 2010. Bovis, expects to shift up to 10% more properties this year while fifth place Barratt reports an upturn in buy-to-let sales.
BMAC 2011 by sector: Home construction
| | | | | | | | | |
| --- | --- | --- | --- | --- | --- | --- | --- | --- |
| | QMan | Rank | FS | Rank | QG&S | Rank | AAT | Rank |
| Barratt Developments | 5.4 | 7 | 4.6 | 7 | 5.8 | 7 | 6.3 | 5 |
| Bellway | 7.4 | 3 | 7.6 | 3 | 6.5 | 4 | 6.6 | 3 |
| Berkeley Group | 9.0 | 1 | 9.1 | 1 | 8.3 | 1 | 8.2 | 1 |
| Bovis Homes | 6.8 | 4 | 7.5 | 4 | 6.9 | 2 | 6.4 | 4 |
| Persimmon | 8.1 | 2 | 8.1 | 2 | 6.6 | 3 | 6.8 | 2 |
| Redrow | 6.3 | 5 | 5.6 | 5 | 6.5 | 4 | 6.1 | 6 |
| Taylor Wimpey | 5.8 | 6 | 5.6 | 5 | 6.3 | 6 | 5.7 | 7 |
| | 7.0 | | 6.9 | | 6.7 | | 6.6 | |
(Continued)