Britain's Most Admired Companies 2011: Leisure & hotels sector
Catering to an increasingly sophisticated customer, squaring up to international competition and expanding in a tough trading environment - hospitality is hard work...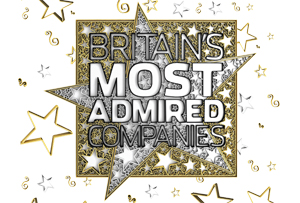 IHG takes the sector's top spot by a conclusive margin of almost seven points. The Holiday Inn and Crown Plaza group has recently signed 12 contracts to open hotels in China and is also the official hotel provider for London 2012. Runner-up cruise operator Carnival – whose brands include P&O and Princess – continues to prosper in the US, posting Q3 profits up slightly to £828m. Third-place school-trip specialist Holidaybreak bows out of BMAC, thanks to its takeover by Mumbai-based upmarket tour operator Cox & Kings. Last year's sector winner, Whitbread, comes in fourth, while the UK's largest tour operator, Tui, is fifth. With underlying first-half profits of £88m, Tui has done well in a very tough market.
BMAC 2011 by sector: Leisure & hotels
| | | | | | | | | |
| --- | --- | --- | --- | --- | --- | --- | --- | --- |
| | QMan | Rank | FS | Rank | QG&S | Rank | AAT | Rank |
| Carnival | 7.0 | 2 | 7.5 | 2 | 6.5 | 3 | 6.8 | 2 |
| Holidaybreak* | 6.7 | 4 | 6.0 | 4 | 7.0 | 2 | 6.0 | 3 |
| InterContinental Hotels | 8.0 | 1 | 8.5 | 1 | 7.3 | 1 | 7.3 | 1 |
| Millennium & Copthorne | 3.0 | 6 | 4.0 | 6 | 4.8 | 6 | 3.5 | 7 |
| Thomas Cook Group | 3.0 | 6 | 2.6 | 7 | 4.2 | 7 | 3.6 | 6 |
| Tui Travel | 7.0 | 2 | 5.5 | 5 | 6.0 | 4 | 6.0 | 3 |
| Whitbread | 6.3 | 5 | 6.3 | 3 | 6.0 | 4 | 6.0 | 3 |
| | 5.8 | | 5.8 | | 6.0 | | 5.6 | |
(Continued)