Britain's Most Admired Companies 2011: Life assurance & insurance sector
Insurance has never been so competitive. Between the meerkats, talking bulldogs and speeding red telephones, it's a jungle out there. Meet the big beasts.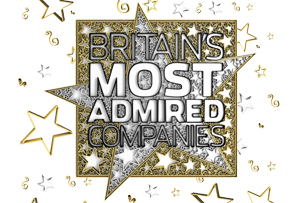 Admiral scoops the top spot once again, after outshining its rivals in six of the nine criteria. A great result after a tough year for the Cardiff-based firm, whose share price has suffered in recent months, despite first-half profits up 25% to £160.6m. Wealth manager St James's Place is second – thanks in part to third-quarter sales up 13% to £154m and net fund inflows of £800m. RSA Insurance reported a 33% rise in operating profits in the first half of the year, despite rising claims from natural disasters across the industry. The Prudential makes a welcome return to this year's sector top five, after slipping to seventh last year. It is rated first in sector for value as a long-term investment.
BMAC 2011 by sector: Life assurance & insurance
| | | | | | | | | |
| --- | --- | --- | --- | --- | --- | --- | --- | --- |
| | QMan | Rank | FS | Rank | QG&S | Rank | AAT | Rank |
| Admiral | 7.5 | 1 | 7.3 | 2 | 6.0 | 6 | 7.3 | 1 |
| Amlin | 6.3 | 6 | 6.4 | 7 | 6.3 | 2 | 6.5 | 5 |
| Aviva | 4.8 | 10 | 5.7 | 9 | 5.3 | 8 | 4.8 | 10 |
| Legal & General Group | 7.0 | 4 | 6.7 | 5 | 6.1 | 5 | 6.3 | 7 |
| Old Mutual | 5.3 | 8 | 5.4 | 10 | 4.8 | 9 | 5.1 | 9 |
| Prudential | 6.9 | 5 | 6.9 | 4 | 5.9 | 7 | 7.1 | 2 |
| Resolution | 5.8 | 7 | 6.0 | 8 | 4.5 | 10 | 6.4 | 6 |
| RSA Insurance | 7.1 | 3 | 7.0 | 3 | 6.4 | 1 | 7.0 | 3 |
| Standard Life | 5.2 | 9 | 6.4 | 6 | 6.1 | 4 | 5.9 | 8 |
| St James's Place Capital | 7.2 | 2 | 7.6 | 1 | 6.3 | 3 | 6.6 | 4 |
| | 6.3 | | 6.6 | | 5.8 | | 6.3 | |
(Continued)