Britain's Most Admired Companies 2011: Media sector
From TV to trade mags, newspapers to novels, these firms keep the nations supplied with news, entertainment, opinion and hard data.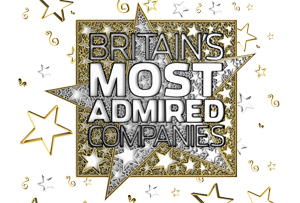 BSkyB tops the sector for the third consecutive year. But the 2009 overall winner has slipped somewhat – fourth last year, it's now 16th overall. Financially strong, its problems are largely not of its own making but a consequence of the failed News Corp bid to acquire the pay-TV cash cow. Runner-up Pearson remains on target to hit earnings forecasts, despite boss Marjorie Scardino's warning that conditions are 'neither simple nor helpful'. The BBC makes a strong first-time BMAC showing, scooping third in sector. It's been a turbulent year for the corporation, with the Delivering Quality First (DQF) proposals and the move to Salford testing both management and staff. Publisher Reed Elsevier has had a bullish year, buying US data specialist Accuity for £343m.
BMAC 2011 by sector: Media
| | | | | | | | | |
| --- | --- | --- | --- | --- | --- | --- | --- | --- |
| | QMan | Rank | FS | Rank | QG&S | Rank | AAT | Rank |
| BBC | 4.4 | 10 | 6.9 | 3 | 8.0 | 1 | 6.0 | 4 |
| BSkyB | 7.5 | 2 | 7.8 | 1 | 7.7 | 2 | 7.7 | 1 |
| Daily Mail & General Trust | 5.7 | 7 | 5.1 | 9 | 6.9 | 4 | 4.9 | 9 |
| Euromoney Institutional Inv. | 6.4 | 4 | 5.4 | 8 | 6.9 | 4 | 5.7 | 7 |
| Informa | 6.0 | 6 | 5.7 | 6 | 6.5 | 6 | 5.8 | 6 |
| ITV | 5.5 | 8 | 6.0 | 5 | 5.7 | 9 | 6.0 | 4 |
| Mecom Group | 4.9 | 9 | 4.3 | 10 | 4.9 | 10 | 4.3 | 10 |
| Pearson | 7.6 | 1 | 7.6 | 2 | 7.1 | 3 | 6.9 | 2 |
| Reed Elsevier | 6.3 | 5 | 6.5 | 4 | 6.5 | 6 | 6.3 | 3 |
| United Business Media* | 6.7 | 3 | 5.6 | 7 | 6.1 | 8 | 5.6 | 8 |
| | 6.1 | | 6.1 | | 6.6 | | 5.9 | |
(Continued)