Britain's Most Admired Companies 2011: A night at Claridges
The biggest bosses in UK business gathered in London as MT handed out BMAC gongs.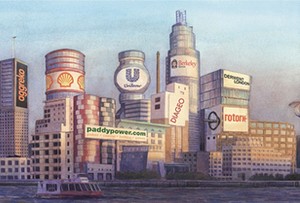 Marc Bolland. Tony Pidgley. Luke Johnson. Martha Lane Fox. Haymarket's very own Lord Heseltine and more. The stars were certainly out at last night's Most Admired dinner, held as usual at Claridges Hotel in central London. Hosted by Management Today and generously sponsored by Accenture, the evening marked the 21st year of the awards; 21 years celebrating the endeavours of British firms and their remarkable leaders.
It's a difficult time to have a celebration of this nature, what with the Eurozone crisis and associated economic gloom that surrounds us. But the Most Admired awards help to remind us that there are still plenty of bright spots worth shouting about on the UK corporate scene.
MT's editor Matthew Gwyther kicked off the proceedings, announcing that success, innovation and managerial brilliance would take centre stage for the evening. Cue applause from the assembled dignitaries.