Britain's Most Admired Companies 2011: Oil & gas sector
It's not known as 'black gold' for nothing. Just as elusive and hard to extract, and just as valuable too. It's made the world go round for over a century.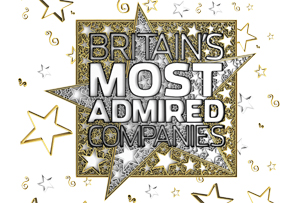 With the price of crude oil at an all-time high, this business is weathering the economic storm better than many. Shell tops the sector and bags seventh place overall: net profits doubled to $7.2bn in its third quarter. Second-place BG Group continues to do well in the LNG market and posted Q3 operating profits of $1.9bn. It will have a new chairman, Andrew Gould, as of April next year. With orders totalling £3.3bn in its third quarter, engineering services group Amec gets a well-deserved third, having gained lucrative contracts from the likes of BP (itself up to seventh place from ninth in 2010). Potentially huge oilfields discovered off Ghana help Tullow Oil take fifth, despite downgraded production forecasts.
BMAC 2011 by sector: Oil & gas
| | | | | | | | | |
| --- | --- | --- | --- | --- | --- | --- | --- | --- |
| | QMan | Rank | FS | Rank | QG&S | Rank | AAT | Rank |
| AMEC | 7.8 | 3 | 7.4 | 3 | 7.4 | 2 | 6.6 | 4 |
| BG Group | 8.1 | 2 | 8.3 | 2 | 7.4 | 3 | 7.3 | 2 |
| BP | 5.6 | 9 | 6.1 | 7 | 6.0 | 8 | 5.3 | 8 |
| Cairn Energy | 6.0 | 8 | 6.1 | 6 | 4.9 | 9 | 5.1 | 9 |
| Essar Energy | 5.0 | 10 | 4.6 | 10 | 4.6 | 10 | 4.0 | 10 |
| Petrofac | 7.0 | 5 | 7.1 | 4 | 6.7 | 4 | 6.9 | 3 |
| Premier Oil | 6.1 | 7 | 5.4 | 9 | 6.3 | 7 | 5.4 | 7 |
| Royal Dutch Shell | 8.2 | 1 | 9.1 | 1 | 8.0 | 1 | 7.7 | 1 |
| Tullow Oil | 7.6 | 4 | 6.3 | 5 | 6.3 | 5 | 6.3 | 5 |
| Wood (J) | 6.2 | 6 | 5.9 | 8 | 6.3 | 5 | 5.7 | 6 |
| | 6.8 | | 6.6 | | 6.4 | | 6.0 | |
(Continued)