Britain's Most Admired Companies 2011: Property sector
The market may be depressed, but top quality bricks and mortar - retail, office space or commercial - is still a safe haven for investors.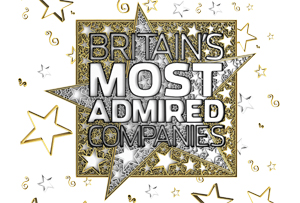 For all the woes of the high street, the strategic players in property continue to perform. Office space specialist Derwent London heads the sector, thanks to a portfolio focused only
on premium buildings and locations in the capital. Second-place Shaftesbury, which made £13m worth of acquisitions in its first half, concentrates its efforts even more closely, on retail in the West End and Soho, where it owns more than 11 acres. Great Portland Estates edges up a place, having acquired the former ITN headquarters 200 Gray's Inn Road for £133m. The only new entry in the top five is out-of-town mall owner Land Securities: with half-yearly profits before tax of £379m, it leapfrogs Hammerson to fourth place.
BMAC 2011 by sector: Property
QMan
Rank
FS
Rank
QG&S
Rank
AAT
Rank
British Land Company
5.8
9
7.9
3
6.9
6
5.8
8
Capital & Counties

7.0
6
5.9
9
6.8
7
7.0
5
Capital Shopping

Centres

5.1
10
5.7
10
6.3
9
5.4
10
Derwent London
8.6
1
7.8
4
8.1
1
8.0
1
Great Portland Estates
8.5
2
7.6
6
7.7
3
7.1
4
Hammerson
6.7
7
7.7
5
7.2
5
6.9
6
Land Securities
7.1
5
7.9
2
7.3
4
7.3
3
London & Stamford Property

7.2
4
7.5
7
6.4
8
6.9
6
Segro

6.1
8
6.7
8
6.1
10
5.8
8
Shaftesbury
7.7
3
8.1
1
7.9
2
7.8
2


7.0


7.3


7.1


6.8


(Continued)