Britain's Most Admired Companies 2011: Restaurants & pubs sector
This is a tough sector where hard work and good management make all the difference - why else would there be pub businesses at second and tenth places?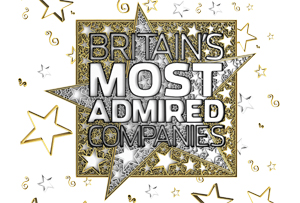 Gourmets might raise an eyebrow, but McDonald's UK is this year's most admired restaurant chain, having scored particularly highly for its quality of marketing. And it's not the only one cashing in as consumers watch the pennies – second-place JD Wetherspoon, the pub operator, posted profits of £46.8m in its first quarter. Although operating profits slid 0.2%, as boss Tim Martin warned that taxes were killing the local boozer. Newly eligible Domino's grabs a slice of the action in third place, posting a 10% rise in sales for its third quarter. Brewers and pub operators Marston's and Greene King both make it into the top five for the first time, proving that there's life in beer if you know where to look.
BMAC 2011 by sector: Restaurants & pubs
| | | | | | | | | |
| --- | --- | --- | --- | --- | --- | --- | --- | --- |
| | QMan | Rank | FS | Rank | QG&S | Rank | AAT | Rank |
| Domino's Pizza (UK) | 6.9 | 3 | 6.8 | 4 | 6.7 | 4 | 6.1 | 5 |
| Enterprise Inns | 4.7 | 10 | 3.6 | 9 | 4.3 | 9 | 4.4 | 9 |
| Gondola Group | 5.9 | 7 | 5.3 | 7 | 6.3 | 6 | 5.8 | 7 |
| Greene King | 6.5 | 5 | 6.9 | 3 | 6.3 | 6 | 6.2 | 4 |
| Marston's | 6.8 | 4 | 6.5 | 5 | 6.4 | 5 | 6.5 | 3 |
| McDonald's Restaurants UK | 7.6 | 1 | 7.8 | 1 | 7.6 | 1 | 7.3 | 1 |
| Mitchells & Butlers | 5.3 | 8 | 5.2 | 8 | 6.8 | 3 | 5.9 | 6 |
| Punch Taverns | 5.1 | 9 | 3.4 | 10 | 4.1 | 10 | 4.3 | 10 |
| Restaurant Group | 6.3 | 6 | 5.8 | 6 | 6.3 | 8 | 5.7 | 8 |
| Wetherspoon (JD) | 7.5 | 2 | 7.3 | 2 | 7.3 | 2 | 6.9 | 2 |
| | 6.3 | | 5.8 | | 6.2 | | 5.9 | |
(Continued)