Britain's Most Admired Companies 2011: Retailers (food & personal) sector
Supermarkets, chemists and deep discounters go head to head here, proving that the UK still has one of the most vibrant retail sectors around.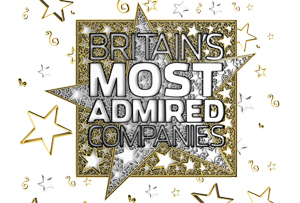 A triumph for Morrisons, up from fifth in sector last year to first – and 14th overall – as shoppers flock to its 460-odd stores, now spread well beyond the firm's northern heartland. Third-quarter like-for-like sales are up a solid 4.6%. Alliance Boots makes a return to the top five, cashing in on an 'aggressive' expansion policy, despite chief executive Andy Hornby's sudden resignation last March. But Tesco suffers a dramatic fall following Sir Terry Leahy's retirement. The company, which has won the overall title more times than any other, can only manage third in sector and 41st overall this year, despite first-half profits up 8.8% to £35.5bn. Asda jumps from eighth to fourth while Sainsbury's slips to fifth.
BMAC 2011 by sector: Retailers (food & personal)
| | | | | | | | | |
| --- | --- | --- | --- | --- | --- | --- | --- | --- |
| | QMan | Rank | FS | Rank | QG&S | Rank | AAT | Rank |
| Aldi | 6.7 | 7 | 7.6 | 4 | 6.7 | 6 | 6.0 | 7 |
| Alliance Boots | 7.9 | 2 | 7.0 | 5 | 7.2 | 4 | 7.1 | 4 |
| ASDA (UK) | 7.5 | 3 | 8.6 | 1 | 6.1 | 8 | 6.5 | 5 |
| Co-operative Group | 5.5 | 10 | 6.4 | 8 | 6.2 | 7 | 5.2 | 9 |
| Iceland | 7.2 | 4 | 6.5 | 7 | 5.3 | 10 | 5.2 | 10 |
| Lidl | 6.0 | 9 | 6.7 | 6 | 5.4 | 9 | 5.7 | 8 |
| Morrison (Wm) | 8.1 | 1 | 8.3 | 2 | 7.6 | 2 | 7.5 | 2 |
| Ocado | 6.4 | 8 | 3.8 | 10 | 7.9 | 1 | 6.5 | 6 |
| Sainsbury (J) | 6.9 | 6 | 5.8 | 9 | 7.5 | 3 | 7.3 | 3 |
| Tesco | 7.2 | 5 | 7.9 | 3 | 6.9 | 5 | 7.8 | 1 |
| | 6.9 | | 6.9 | | 6.7 | | 6.5 | |
(Continued)