Britain's Most Admired Companies 2011: Retailers (specialist) sector
These specialist retailers sell everything from smartphones to dog collars, and they are all experts in their field.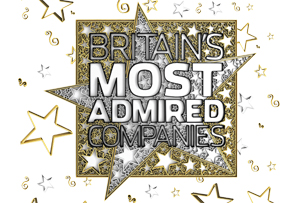 Sector leader Carphone Warehouse is up from fourth, thanks to strong sales of smartphones. First-half revenues in the core business rose 22% to £193m, but the closure of its Best Buy JV – too late for our survey – is bound to take its toll. International car distributor Inchcape comes in second, with third-quarter revenues of £1.5bn and rising demand for luxury cars in China. Profits at Cheshire-based Pets at Home rose 10.7% to £517.8m in 2010, although CEO Matt Davies stepped down in October. WH Smith is down two to fourth, despite annual profits of £93m on the back of continued cost-cutting. Last year's sector winner Mothercare crashes to seventh, losing boss Ben Gordon after a profit warning in October.
BMAC 2011 by sector: Retailers (specialist)
| | | | | | | | | |
| --- | --- | --- | --- | --- | --- | --- | --- | --- |
| | QMan | Rank | FS | Rank | QG&S | Rank | AAT | Rank |
| Carphone Warehouse | 6.8 | 4 | 7.6 | 1 | 7.9 | 1 | 7.7 | 1 |
| Game Group | 5.7 | 10 | 4.8 | 10 | 6.8 | 3 | 5.5 | 10 |
| Halfords | 6.1 | 8 | 7.0 | 3 | 6.7 | 5 | 5.7 | 9 |
| Inchcape | 6.8 | 4 | 6.9 | 4 | 7.3 | 2 | 6.5 | 2 |
| Lookers | 6.1 | 7 | 5.9 | 9 | 6.2 | 8 | 5.8 | 7 |
| Mothercare | 6.0 | 9 | 6.6 | 7 | 6.8 | 4 | 6.0 | 6 |
| Pets at Home | 7.1 | 2 | 6.3 | 8 | 6.4 | 7 | 6.4 | 3 |
| Poundland | 6.9 | 3 | 6.8 | 5 | 5.1 | 10 | 5.8 | 8 |
| WH Smith | 7.6 | 1 | 7.6 | 1 | 5.7 | 9 | 6.4 | 3 |
| Wickes | 6.7 | 6 | 6.6 | 6 | 6.5 | 6 | 6.4 | 5 |
| | 6.6 | | 6.6 | | 6.6 | | 6.2 | |
(Continued)