Britain's Most Admired Companies 2011: Software & computer services sector
Software and IT is a sector which moves faster than a speeding bullet and only the paranoid survive. What do these super agile firms make of one another? Read on...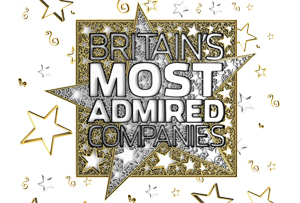 A triumphant debut for newly eligible IBM, which employs 20,000 in the UK. Veteran CEO Sam Palmisano has consolidated Big Blue as a service rather than hardware provider and led the charge into Asia. He steps down in January to make way for the firm's first female boss, Virginia Rometty. Customers including Walkers Crisps and Toys R Us helped data centre specialist Telecity Group jump four places to second in the sector. Last year's number one, Auto-nomy – bought by HP for $10bn in August – is down to third. Newcastle-based SME and mid-cap software group Sage drops two spots this year to fourth place. Trading systems specialist Fidessa has defied market turbulence with 7% first-half revenue growth, to take fifth place.
BMAC 2011 by sector: Software & computer services
| | | | | | | | | |
| --- | --- | --- | --- | --- | --- | --- | --- | --- |
| | QMan | Rank | FS | Rank | QG&S | Rank | AAT | Rank |
| Autonomy | 7.2 | 3 | 8.0 | 2 | 7.6 | 1 | 7.7 | 1 |
| Aveva Group | 7.0 | 6 | 7.3 | 5 | 7.3 | 2 | 6.8 | 4 |
| Computacenter | 7.3 | 2 | 7.8 | 3 | 6.2 | 8 | 6.5 | 7 |
| Fidessa | 6.6 | 7 | 6.9 | 7 | 6.6 | 7 | 6.6 | 6 |
| IBM (UK) | 7.2 | 3 | 8.4 | 1 | 7.1 | 3 | 7.7 | 1 |
| Invensys | 5.5 | 10 | 5.9 | 9 | 5.9 | 10 | 5.7 | 10 |
| Logica | 6.2 | 9 | 5.5 | 10 | 6.8 | 6 | 6.3 | 8 |
| Misys | 6.6 | 8 | 6.6 | 8 | 6.1 | 9 | 5.9 | 9 |
| Sage Group | 7.1 | 5 | 7.6 | 4 | 7.0 | 4 | 6.8 | 4 |
| Telecity Gp. | 7.5 | 1 | 7.0 | 6 | 7.0 | 4 | 7.5 | 3 |
| | 6.8 | | 7.1 | | 6.8 | | 6.7 | |
(Continued)