Britain's Most Admired Companies 2011: Telecommunications sector
In a globalised world, telecommunications have never been more important. Nor has the sector ever been more competitive, as these Most Admired rankings demonstrate.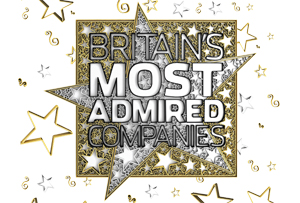 Telefónica 02 is now Europe's second-largest mobile operator. It's growing at a rate of knots, anticipating 340 million users by 2013. There's nothing between it and second-placed Vodafone, which now connects 391 million customers and made a first-half profit of £6bn, despite a £450m writedown on its Greek business. Virgin Media is a minnow by comparison, but has had a storming year, capitalising on demand for its super-fast broadband and digital TV offerings. Top last year, satellite comms outfit Inmarsat is fourth, the subject of much take-over talk recently. It's fifth place again for BT, whose £2.5bn fibre broadband network promises bumper times ahead. 'We are investing when others are merely talking about it,' says CEO Ian Livingston.
BMAC 2011 by sector: Telecommunications
QMan
Rank
FS
Rank
QG&S
Rank
AAT
Rank
BT Group
7.3
4
6.5
4
6.6
5
5.9
5
Cable & Wireless

Communications
4.0
8
3.4
9
4.6
9
4.1
8
Cable & Wireless Worldwide
3.9
9
4.1
8
5.8
7
4.0
9
Colt
5.1
7
5.9
6
6.1
6
4.6
7
Inmarsat
6.3
6
6.8
3
7.2
3
6.5
4
Talk Talk
6.4
5
5.8
7
5.1
8
5.6
6
Telefónica 02 (UK)
8.0
2
7.4
2
7.4
2
7.6
1
Virgin Media
7.6
3
6.1
5
7.5
1
6.6
3
Vodafone
8.2
1
8.2
1
7.1
4
7.6
1


6.3


6.0


6.4


5.8


(Continued)