Britain's Most Admired Companies 2011: Transport sector
Planes, trains and automobiles - well, buses - are all represented in this year's BMAC transport category. We reveal the most - and least - admired, below.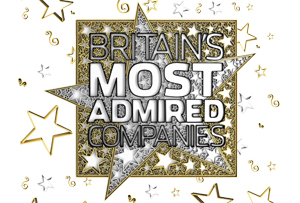 This is a sector shaped by rising fuel costs. Winner Stagecoach is a beneficiary of the trend, as drivers shun their cars in favour of cheaper train or bus travel. Its rail revenue grew by 8.7% in the 24 weeks to 16 October alone. And no one sweats an asset like Ryanair's Michael O'Leary – second-quarter profits are up 23% to £398m despite the cost of jet fuel. Third-placed Arriva will be the first firm to operate Boris Johnson's new Routemaster London buses next year, and it is also expanding abroad with contract wins in Denmark, Malta and the Netherlands. Easyjet comes in fifth after a year of friction with founder Stelios, culminating in the announcement of a £195m special dividend payment in 2012.
BMAC 2011 by sector: Transport
| | | | | | | | | |
| --- | --- | --- | --- | --- | --- | --- | --- | --- |
| | QMan | Rank | FS | Rank | QG&S | Rank | AAT | Rank |
| Arriva | 6.2 | 7 | 7.6 | 2 | 6.6 | 4 | 6.0 | 3 |
| Avis Europe | 5.7 | 9 | 4.7 | 10 | 5.7 | 8 | 4.7 | 10 |
| International Airlines Group | 7.2 | 3 | 5.3 | 9 | 6.7 | 3 | 6.8 | 2 |
| easyJet | 6.6 | 4 | 6.5 | 5 | 6.3 | 5 | 5.5 | 8 |
| FirstGroup | 5.6 | 10 | 5.8 | 7 | 5.8 | 7 | 6.0 | 3 |
| Go-Ahead Gp | 6.3 | 6 | 7.0 | 3 | 6.8 | 2 | 5.4 | 9 |
| National Express | 6.6 | 5 | 5.8 | 6 | 6.3 | 5 | 5.8 | 7 |
| Network Rail | 6.0 | 8 | 5.5 | 8 | 5.2 | 9 | 5.8 | 6 |
| Ryanair | 7.8 | 2 | 7.0 | 3 | 5.0 | 10 | 6.0 | 3 |
| Stagecoach | 8.5 | 1 | 7.9 | 1 | 7.6 | 1 | 7.1 | 1 |
| | 6.6 | | 6.3 | | 6.2 | | 5.9 | |
(Continued)