Britain's Most Admired Companies 2011: Transportation services sector
Technology is great and all, but modern business still relies on shifting huge anounts of important stuff around the world. It's called logisitics, as the adverts say...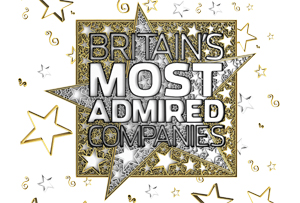 With a significant presence in the UK, delivery service UPS has earned its stripes in this new category. The global operator ships 15 million parcels daily and made third-quarter profits of $1.62bn. Next up, ocean container and air cargo shipments took earnings at Kuehne + Nagel to $495m in the first nine months of 2011. In August, third-placed DHL shelled out £10m to sponsor Man United's training kit for a year. Ceva Logistics – the result of the 2007 merger between TNT and US operator EGL – has won a lucrative five-year business process out-sourcing deal with Accenture, while Wincanton has sold its European general shipping business in order to focus on the defence and construction markets.
BMAC 2011 by sector: Transportation services
| | | | | | | | | |
| --- | --- | --- | --- | --- | --- | --- | --- | --- |
| | QMan | Rank | FS | Rank | QG&S | Rank | AAT | Rank |
| CEVA Logistics UK | 7.0 | 3 | 5.1 | 6 | 6.9 | 3 | 6.3 | 3 |
| City Link | 5.2 | 7 | 3.7 | 8 | 4.6 | 7 | 4.6 | 7 |
| DHL (UK) | 6.3 | 5 | 6.5 | 3 | 6.3 | 4 | 6.0 | 5 |
| Kuehne + Nagel (UK) | 7.7 | 1 | 7.4 | 2 | 7.0 | 2 | 7.3 | 2 |
| Royal Mail Group | 4.3 | 8 | 3.8 | 7 | 4.5 | 8 | 4.1 | 8 |
| TNT (UK) | 6.0 | 6 | 5.8 | 4 | 6.0 | 5 | 6.2 | 4 |
| UPS (UK) | 7.3 | 2 | 7.9 | 1 | 7.2 | 1 | 7.3 | 1 |
| Wincanton | 6.5 | 4 | 5.8 | 4 | 5.8 | 6 | 5.8 | 6 |
| | 6.3 | | 5.8 | | 6.0 | | 5.9 | |
(Continued)