Britain's Most Admired Companies 2012: No.2 - Berkeley Group
Last year's winner drops one spot to take the silver in this year's Most Admired. But Berkeley Group is still the nation's most beloved housebuilder by a country mile...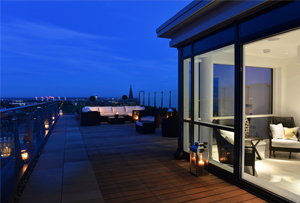 Last year's overall winner remains the nation's most admired housebuilder by a mile, its instincts for finding buyers in even the toughest markets still very much intact. Annual profits up 58% to £214.8m and an average selling price of £280,000 are figures its rivals would kill for, but, like many of 2012's Most Admired, the south-east based builder of swanky apartments and executive homes taps into foreign markets: 40% of Berkeley Group's sales are made to overseas buyers. Former FD Rob Perrins now runs the show, while founder Tony Pidgley takes a back seat.
Read our interview with Tony Pidgley, boss of 2011 BMAC winner Berkeley Group