Britain's Most Admired Companies 2012: No.4 - Rolls-Royce
In fourth place is Rolls-Royce, one of BMAC's most consistent high performers. Hardly a year goes past that it does not feature in the upper reaches of our table, and it has topped its sector - aero and defence engineering - for a decade.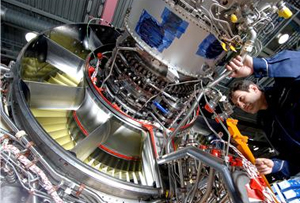 The world's second-largest aero engine maker has diversified into other markets where its knowledge of gas turbines pays dividends. Rolls-Royce has also offset the slowdown in military markets with a rise in civil contracts, signing a £1.6bn deal with Singapore Airlines to supply engines for 25 new Airbus aircraft. CEO John Rishton has silenced critics who said a boss from a retail background couldn't run RR. The firm expects underlying profits of around £1.4bn for the year to 31 December, and takes the new BMAC title, the BSI Award for Continual Excellence.