Britain's Most Admired Companies 2012: No.6 - Johnson Matthey
The world's leading automotive catalytic convertor firm Johnson Matthey has leapt 36 places to sixth in this year's Most Admired. Here's how it has converted so many rivals and peers into great admirers.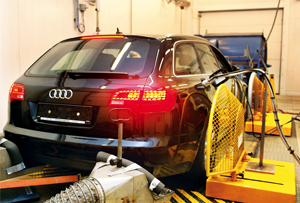 Precious metal specialist Johnson Matthey dates back to 1817 and London gold assayer Percival Johnson. The firm is now the world's leading supplier of automotive catalytic convertors. Like many of this year's top 10, it has a serious global presence, with manufacturing facilities in South Korea, Russia and Shanghai, as well as in the UK. In addition to its car and truck business, Johnson Matthey sells catalysts and process technologies to the environmental, pharmaceutical and oil and gas industries. That range of markets has kept Q1 profits steady at around £99m.