Britain's Most Admired Companies 2012: No.7 - Derwent London
Derwent London is our most admired property firm this year and takes the number seven spot overall.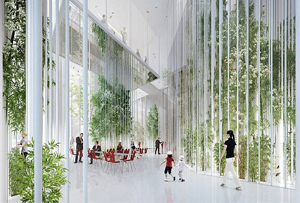 The only top 10 property firm from last year to make it again, Derwent London specialises in smart offices in prime locations in the capital. Its building at 1 Page Street, W1 was let earlier this year to Burberry for an annual rent of £5.3m. Founded by CEO John Burns in 1984 using the defunct Derwent Valley Light Railway as a shell company, it now has a £2.7bn portfolio and is the largest central London-focused Real Estate Investment Trust (REIT), popular with investors from Asia and the Middle East. Interim profits were stable at £26m and its dividend was up 5% to 995p.