Britain's Most Admired Companies 2013: No 10 - Derwent London
With buildings in some of the most fashionable parts of London, Derwent has made a name for itself as the capital's coolest developer.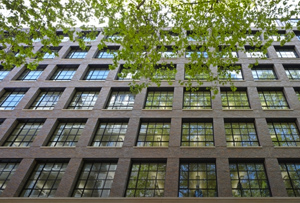 In a booming market and with rents on the up, commercial property outfit Derwent London makes the top 10 again this year. It has a portfolio of 5.4 million sq ft of office space, valued at £3.1bn, 97% of it in the capital. With an average rent of £31.18 per sq ft, it offers tenants flexible leases and thus does well in the capital's thriving start-up scene around Old Street, Shoreditch and Whitechapel, as well as in the snootier hotspots of the West End, Mayfair and Belgravia. CEO John Burns founded the firm in 1984 and has built it into the largest London-focused real estate investment trust in the UK.