Britain's Most Admired Companies 2013: No 4 - John Lewis
Its saccharine Christmas ad has already won awards. MT finds out why John Lewis is still the favourite of the chattering classes.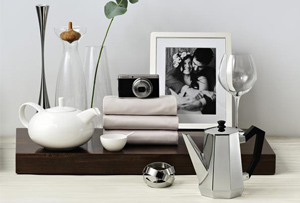 An impressive jump of 14 places for everyone's favourite employee-owned business, chaired by ex-army officer Charlie Mayfield, which also takes the gong for the free vote. At its Waitrose food arm, first-half sales were up 8% to £2.85bn, while profits rose 13% to £160.2m. By contrast, the eponymous 'never knowingly undersold' department stores managed £1.37bn and £34.7m in sales and profits respectively - the latter hit by a one-off £47.3m charge for staff mistakenly underpaid for holidays. John Lewis has also scored with its £7m Christmas TV tearjerker, and takes the criteria award for quality of goods and services.