Britain's Most Admired Companies 2013: No 8 - Paddy Power
Cheeky bookmaker Paddy Power has elbowed past its rivals to become one of the UK's top gaming companies.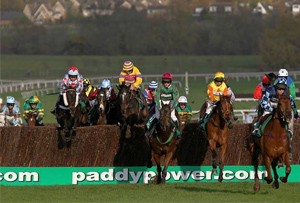 Another strong showing for Dublin-based Paddy Power, which under CEO Patrick Kennedy is as well known for cheeky ads and PR stunts as for its betting shops, websites and apps. This year's high jinks include backing US basketball star Dennis Rodman's attempt to ease international tensions by organising a game between North and South Korea. But its media profile is matched by its numbers - first-half pre-tax profit was up 12% to EUR77m, although a statement in September warned of slower second-half growth. It also picks up the quality of marketing gong and is joint winner of the innovation award.