Britain's Most Admired Companies 2013: No 9 - easyJet
Chief exec Carolyn McCall is the first female top boss to smash through BMAC's glass ceiling and make the top 10.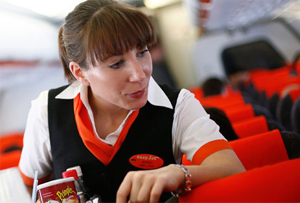 A vintage 2013 for the orange and white airline, up an impressive 36 places for its first-ever top 10 finish, in the same year as it made its FTSE 100 debut, to boot. Boss Carolyn McCall - in the left-hand seat since 2010 - has wooed the City and business travellers alike, breaking the 60 million passengers mark and posting hefty profits of £478m this year. She may even have silenced 36% stakeholder Stelios Haji-Ioannou in the long-running dispute over ordering 135 new aircraft - a special dividend of £175m on top of regular payouts puts the vocal easyJet founder in line for a £110m payout.