Britain's Most Admired Companies: Bricks and mortar win the day
Chaired by the colourful but savvy entrepreneur Tony Pidgley, housebuilder Berkeley Group has put the blue-chip corporate names in the shade to win the accolade of Britain's Most Admired Company 2011. Andrew Saunders reports.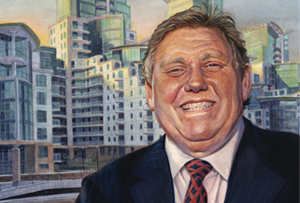 - Go to the BMAC homepage to see a full list of winners and winners for each category and sector
Despite the fact that the annual Britain's Most Admired Companies Awards have been going from strength to strength for over two decades, 2011 still manages to be a year of firsts for the nation's most respected ranking of peer plaudits in business.
For starters, we've got a new kind of winner from a sector that has never topped the poll before, and a brand-new Most Admired Leader, to boot. We've also included a range of new companies and sectors, thanks to some subtle tweaks to the methodology that better reflect the modern corporate landscape in all its heterogeneous glory.