Britain's Most Admired Companies: Diageo's double measure
This year's Most Admired Company - one of the very few to have won the accolade more than once - is leading the charge for growth, finding aspirational new customers in the emerging markets. But we have a first-time winner as Most Admired Leader...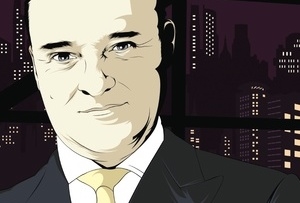 Raise a glass and toast the winner of the coveted Britain's Most Admired Company Award 2012. Whatever your tipple, the chances are that the taker of this year's crown can supply you with a pretty upmarket drop of it. It makes eight of the world's 20 best-selling premium spirits: if you hanker for scotch, there's Johnnie Walker or J&B; if your fancy turns to G&T or V&T, choose from Tanqueray, Smirnoff and Ciroc; if you're looking for something with more kick, you could drop a shot glass of tequila (Jose Cuervo or Don Julio) into a pint of Guinness for a high-octane take on Dublin's finest. Britain's Most Admired Company this year is global drinks giant Diageo.
It's a victory which proves that in the 21st century the laurels go to those whose reach extends way beyond traditional export markets, to all corners of the globe. Diageo has a level of presence in and commitments to the emerging markets that few British companies of any sector can match. Yes, it remains strong in the US and Europe, but times there are tough and the real action lies elsewhere. Brazil, China, India, Vietnam, Africa, Turkey – wherever there is economic growth and an emerging aspirational middle class to be sold to, there you will find Diageo and its products. It made a £3.2bn pre-tax profit on net revenues of £10.8bn for the year to June 2012.
Having first been named Most Admired Company back in 2008, Diageo joins a very exclusive club. Only two other companies – the late, lamented Cadbury-Schweppes and Tesco – have managed repeat wins since MT's first BMAC awards in 1994. The veteran author of Britain's Most Admired Companies, Professor Mike Brown of Birmingham City University, says: 'We cannot ignore the stalwart nature of firms like Diageo, which year after year appear as the most admired companies. We owe a great deal to these redoubtable organisations, held in such high esteem by their peers.'