Britain's Most Admired Companies show Blatter's isn't the only way
EDITOR'S BLOG: Business reputations have taken another battering this year. We need to celebrate those who are doing the right thing.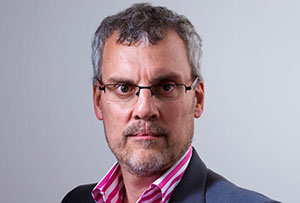 Last night we celebrated the 25th set of Britain's Most Admired Companies awards. A week is a long time in politics and 25 years is an eternity in business. When Most Admired was first compiled way back in 1990 by Professor Mike Brown - who still is in charge now - it included company names like Redland, Carlton Communications - one time employer of our prime minister - ICI, Bass, Grand Metropolitan. Greycoat. Who here remembers what Greycoat did?
Nearly all have now gone - fallen to the forces of Schumpeter's creative destruction. They have, of course, been replaced by new endeavours which reflect the products and services we wish to buy. Who would have thought back in 1990 that a pair of gambling outfits - Paddy Power and Betfair - would get into the top 10? That is the way capitalism functions. This is how it should be.
It was pleasing, however to welcome the only two companies who have toughed it out and are still there in the top 20 as they were 25 years back. Well done Shell and Unilever. There must be something admirably durable about being a little bit Anglo Dutch.