Britain's big businesses paid £80.5bn in taxes this year
The nation's corporations are keen to distance themselves from perceptions of tax avoidance.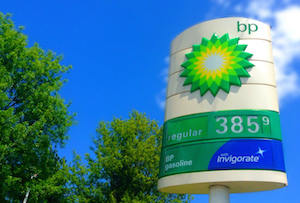 Public feeling towards big businesses when it comes to tax avoidance is suspicious at best and apoplectic at worst. The latest culprit to get the British public's blood boiling was Cadbury's owner Mondelez International, which paid a grand total of £0 in corporation tax in the UK last year – on more than £2bn in revenues.
But while public perception of the snack firm isn't so sweet, the FTSE 100 is doing its utmost to show not all big firms should be tarred with the same brush. So to prove a point, the 100 Group, which represents the FTSE 100 along with some other large private and multinational companies, has announced its members paid a total of £80.5bn in tax last year.
That's up from £80bn in the previous year, but it's worth noting that a great big chunk of that is coming from employees. To calculate the total tax contribution paid, the 100 Group and PwC included the income tax and national insurance paid by staff on their salaries, which totalled £57.6bn Taxes borne as a direct cost to firms dropped by 1.8% to £22.9bn this year due to the reduced rate of corporation tax and lower profits.