Britain's creative industries could be generating £100bn by 2018
From Downton Abbey to Grand Theft Auto, Britain's creative types mean business.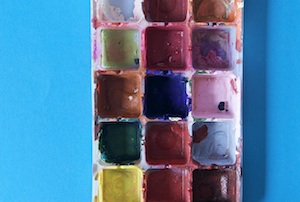 It's easy to deride the creative industries as a bit fluffy compared to more traditional industries like retail, manufacturing and trades. Society is full of commentators lining up to decry those who chose to study and pursue careers in arts, media and entertainment and despair at the relative long-term decline of the country's heavy manufacturing sector. But figures continue to show the creative industry is generating substantial wealth for Britain.
Despite being hit with a 5.8% slump in turnover in 2009 thanks to the financial crisis, the sector has bounced back and grew 13% to £141bn in the three years to 2012. Its gross value added (GVA) – a more accurate reflection of its contribution to the economy, which excludes the cost of buying in goods and services – has grown alongside this, and reached £61.1bn in 2012, equivalent to 4.8% of the whole economy's GVA.
Research by the Centre for Economics and Business Research, compiled for the University of Falmouth, project the sector's GVA will grow by 7% annually and reach more than £100bn by 2018. It expects employment to grow 3.1% each year over the same period, meaning the creation of 150,000 new jobs.