Britain's pensions timebomb won't be defused anytime soon
Grey power means even the well-off will continue to receive a state-subsidised old age.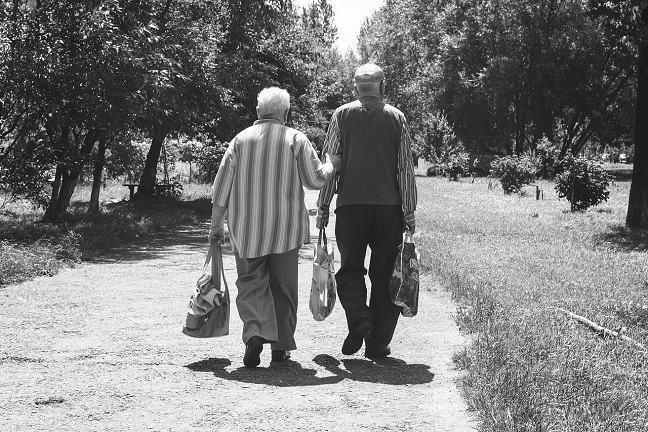 Pensions. Now, come on - don't scroll down. Avert your gaze to the window. Or doze off. This is important. We're talking more than triple lock abolition here. The OECD has just suggested that we stop paying the state pension to the wealthiest 5-10% of the UK population. It says that the current state retirement benefit - £6,359 for the basic version and £8,296 for the 'new' variety introduced this year - is unaffordable, despite the readies offered to retirees being among the meanest of the 35 OECD members. Just shows how well off they think we are as a nation. The cost of the state pension will rise from 5% of GDP in 2021-22 to 7.1% by 2066-67.
Well, good luck to the political party that includes this measure in an election manifesto. With the Grey Panthers in militant mood - voters in large numbers for Brexit - few can risk annoying them as they turn out with monotonous regularity at the Polling Station. 'We didn't spend a lifetime paying our stamp to be treated like this!' Even scrapping the Winter Fuel Allowance for those elderly who can afford to burn ten pound notes is likely to get thousands of oldsters protesting in Parliament Square after getting their cut price pre-noon lunch at Wetherspoons.
Our state pension system may not be a funded scheme but it's clearly regarded as a firm social contract. The howls of rage at the suggestion of denying it to the well off comes, quite understandably, from those who have worked often for 35 or 40 years paying National Insurance at not inconsiderable levels, have not claimed benefits and expect to get something back at the end of it. They protest that they've already lost tax relief on their mortgages, don't qualify for child benefit and have ensured that they don't become a burden on the state by putting away large sums into private pensions. They want, indeed, expect something back.