Britain's restaurant sector has exploded
Turnover in the sector hit £21.6bn last year, up almost 40% on 2010.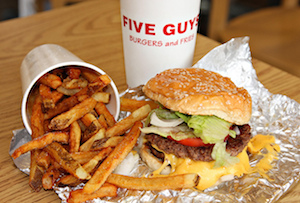 There was a time when eating out was a rare luxury, reserved for wedding anniversaries, 40th birthdays and celebrating a promotion. While that may still be the case for some, it seems Britain's restaurants are positively booming as people trade going out and getting boozy for grabbing a bite to eat.
According to Companies House data analysed by finance company LDF, turnover at the country's bistros, brasseries and burger joints hit £21.6bn in 2014, up 39% from £15.5bn in 2010. LDF said the trend was driven by the expansion of smaller chains such as Wahaca, Chilango and Franco Manca, which have focused on attracting mid-market consumers for whom eating out has become an affordable luxury.