Britain's supermarkets need a more compelling story
A new study claims that consumers are losing their 'emotional connection' with the country's grocers.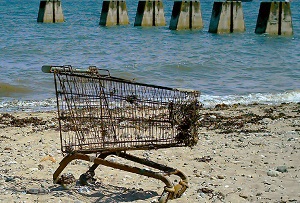 There's no doubt that Britain's grocers are down in the dumps. That's partly down to the falling price of food and changing shopping habits, but a new study published today suggests it could also be a brand problem.
Aesop, a 'brand storytelling agency', asked 2800 people about their perspectives on 154 of the biggest brands in Britain. It then used their responses to compile a not-so-scientific index of the best 'storytelling brands.'
You might not be surprised to see Apple take the top of the tree. Under the late Steve Jobs it expanded rapidly and created a worldwide army of cult-like fans willing to camp outside stores to get their hands on its latest shiny white gizmo. Other top performers include fellow Silicon Valley giants Google and Facebook, and the charities Macmillan and Cancer Research UK.