Britain's Top 100 Entrepreneurs 2011: The Premier League
This year's top 10 are drawn from an encouragingly diverse range of sectors, which augurs well for a robust, broadly based UK recovery.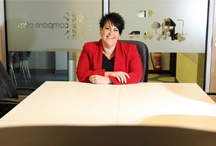 1. NICK ROBERTSON, ASOS
Former ad exec Nick Robertson co-founded fashion retail website Asos in 2000, inspired by the tale that when TV sitcom Friends first aired, 25,000 viewers were said to have rung in, desperate to find out where they could buy the photoframe that hung on Monica's front door. He sniffed an opportunity to sell 'as seen on screen' fashions to net-savvy 16 to 34-year-olds looking to emulate celebrities like Kate Moss, Sienna Miller and Alexa Chung but at a fraction of the price. He was right - Asos has been one of the most successful internet retailers. The north London-based operation stocks 800 brands including Reiss, French Connection and See by Chloe, but the real mark of its success comes from the fact that half of all Asos's sales are from its own collections. It's a business in which speed is crucial: a dress inspired by the latest catwalk shows can go from drawing board to delivery in just under three weeks.
Asos is also one of the few British fashion brands with plans to manufacture in the UK - it has acquired a factory in Haringey where it will provide jobs for 20 seamstresses plus apprentices, although the bulk of its garments still come from India, China, Turkey and Brazil. A new warehouse also opens in Barnsley later this year, creating another 1,000 jobs. Asos, which raised just £2.8m at its 2001 float on AIM, is now valued at over £1bn and posted a 59% rise in recent half-year profits. And there's plenty more to come, says Robertson, predicting that 20% to 30% of all transactions will be made from smartphones within three years.