Britain's Top 100 Entrepreneurs 2014: No. 21 - Lance Uggla, Markit
The financial information entrepreneur is worth £450m.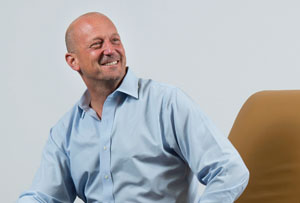 Canadian bond trader Lance Uggla first came to London to study at the LSE in 1986, but it wasn't until 2001 that he started up financial data provider Markit Group in a barn near his then home in leafy St Albans, Hertfordshire. About to turn 40, he was in the mood to go it alone and reckoned he had spotted a gap in the market for a service that provided banks with vital data about the volume and prices of their trades with each other.
It worked and he now employs some 800 staff in his London HQ alone, and has 22 offices around the world. Markit floated on Wall Street in June valued at around $4.3bn, but Uggla remains committed to the UK capital. His fashion-student daughter, Riley, has featured on reality TV show Made in Chelsea.
Age: 52
Activity: Financial information
Wealth: £450m
Latest turnover: £579m
Five-year rise in turnover: 96%
No. of employees: 3000
Five-year rise in employment: 116%
Score: 94