Britain's Top 100 Entrepreneurs 2014: No. 29- Sir David McMurtry, Renishaw
The precision instruments entrepreneur is worth £505m.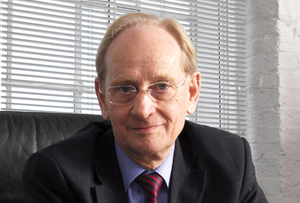 While working on the Rolls-Royce Olympus engines for Concorde in the early 1970s, designer McMurtry invented a device to accurately measure 3D objects. Thus was born Renishaw, which floated in 1983 and is a global leader in the arcane business of industrial metrology. Every car, truck and aeroplane made relies on the precise and replicable measurement of its internal parts, and this is Renishaw's particular expertise.
Chairman McMurtry - who has been described as 'the Steve Jobs of his industry' - has also built Swinhay House in Gloucestershire, a £30m, futuristic eco-mansion. Wotton-under-Edge-based Renishaw achieved record revenues in the year to June 2013 of £346.9m - its 40th year - and is now valued at £1.22bn.
Age: 74
Activity: Precision instruments
Wealth: £505m
Latest turnover: £347m
Five-year rise in turnover: 103%
No. of employees: 3092
Five-year rise in employment: 44%
Score: 114