Britain's Top 100 Entrepreneurs 2014: No. 34= - Ayman Asfari, Petrofac
The oil services entrepreneur is worth £750m.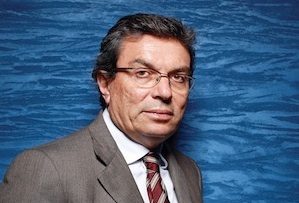 Ayman Asfari runs oil services group Petrofac, a FTSE 100 company that manages oil rigs from Aberdeen, via the UAE, to India, as well as designing drilling and refinery equipment. The son of a diplomat, Syrian-born Asfari made his first fortune building roads for oil exploration outfits in Oman. By the age of 28 he had getting on for $3m in his pocket and decided to go it alone, buying into Petrofac – then a small US outfit devoid of global ambitions – with his partner, Maroun Samaan. Now based in London, he led the £742m floatation of Petrofac in 2005. The business is worth £3.5bn, with net profits of $650m on revenues of $6.3bn in 2013.
Age: 56
Activity: Oil services
Wealth: £750m
Latest turnover: £3.8bn
Five-year rise in turnover: 69%
No. of employees: 15948
Five-year rise in employment: 37%
Score:134