Britain's Top 100 Entrepreneurs 2014: No. 6 - Denise Coates, Bet365
The online gaming entrepreneur is worth £2bn.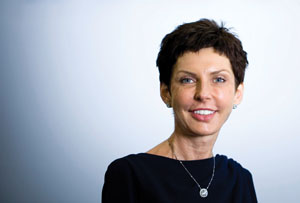 While still at school, Denise Coates worked for her father, Peter, as a cashier, crunching numbers in his Stoke-on-Trent-based betting shop business. She then trained as an accountant before taking over some of those shops, turning around their fortunes and selling them off to larger rival Coral for around £40m. Flush from the success of the deal, she noticed the growing popularity of online gambling around the time of the late-1990s dotcom boom and steered her family firm in that direction. Shunned by venture capitalists, she bought the domain name Bet365.com in 2000 and launched the website in March 2001 on her own. It was a good punt. Bet365, still based in the Potteries and best known for its half-time TV adverts starring Ray Winstone, saw profits soar in 2013-14 to £213.8m on £1.371bn sales.
Age: 47
Activity: Online gaming
Wealth: £2bn
Latest turnover: £1371m
Five-year rise in turnover: 226%
No. of employees: 3138
Five-year rise in employment: 139%
Score: 45