Britain's Top 100 Entrepreneurs
Bigger and better than ever: MT names Britain's top wealth-creators.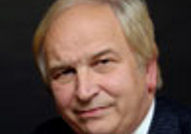 It's that time of year again: MT has produced its annual list of Britain's top 100 entrepreneurs. Compiled by Philip Beresford, the man behind the Sunday Times Rich List, our latest ranking shows that the UK's entrepreneurial community is in rude health. Headed by insurance entrepreneur Peter Cullum, founder of Towergate, this year's list also reveals that manufacturers seem to be making a comeback...
Click HERE for the full story and HERE to read profiles of the top performers.