Britain's top female boss, Marjorie Scardino, resigns
CEO of Pearson, Dame Marjorie Scardino has announced that she is to step down from the top job after 16 years.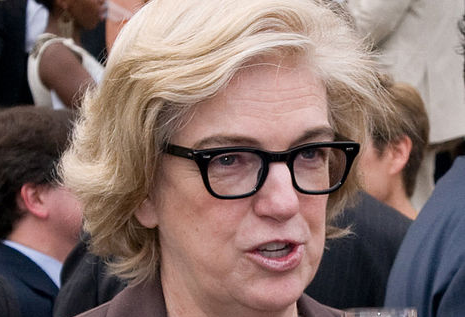 Publisher Pearson has announced that arguably Britain's most senior and high profile female exec, Dame Marjorie Scardino, is to step down on January 1, 2013, handing over the reigns to the existing head of the group's education division, John Fallon. Scardino, who is 65, was the first woman ever to take the helm at a FTSE 100 company back in 1997. She has been one of the City's longest serving CEOs and has seen Pearson grow its revenues from £2bn to £6bn, with profits also tripling to £942m. Wowser.
To do all this, she spent some years completely refocusing the business. In the first years there she oversaw the sale of non-core assets such as investment bank Lazard, entertainment business Tussauds Group, and broadcaster RTL. Then came the acquisitions that focused the company on educational products and services. Pearson acquired the education assets of Simon and Schuster from Viacom, and also bought National Computer Systems, an American educational testing and data management company, for around $2.4bn. It also owns paperback publisher Penguin, and in more recent years, acquired Wall Street English in China, as part of its push into emerging economies.
Pearson's chairman, Glen Moreno, said: 'Under Marjorie's leadership, Pearson has fundamentally shifted its business portfolio towards all kinds of learning, its geographic exposure towards fast-growing economies and its product mix towards digital and services.' He's right about the digital bit – despite the tough conditions that many publishers have faced with declining print revenues, Pearson expects to make around half of its 2012 revenue from digital and online service. That means that digital will produce more revenue this year than the whole business did back in 1997.