Britain's workers are 'sitting down too much'
The British Heart Foundation wants workers to, ahem, stand up to heart disease.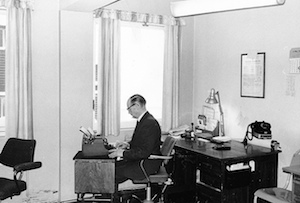 Men and women of Britain's offices: you are spending too much time sitting at your desks. That is the message of the British Heart Foundation, which wants to encourage workers to 'stand up to cardiovascular disease' (yes, really).
A survey of 2,000 UK office workers found 45% of women and 37% of men think they spend less than 30 minutes a day walking around at work. Clearly, that's not exactly scientific (presumably the poll was less costly than, say, fitting a representative sample of workers with pedometers), but then again when was the last time you left your desk for longer than five minutes?
Indeed, more than half of those questioned said they regularly eat lunch at their desk, 38% said they'd emailed someone right next to them instead of getting up to talk to them and a stomach-clenching 31% said they sit for so long they actually put off going to the toilet (please don't). Again not particularly scientific findings, but perhaps an indicator of an increasingly desk-bound culture.