British Airways to eject 400 cabin crew
The British flag carrier has announced that it is to cut its cabin crew numbers by 400 on both long and short-haul routes.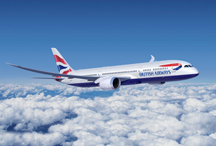 BA and its owner, International Airlines Group, have flown into a spot of turbulence. BA has started a 90-day consultation process to cut 400 jobs, with voluntary redundancies expected to begin next March. The firm's admission came following newspaper reports that the airline had too many senior cabin crew already on its books (that is to say, the highest paid ones) and that some needed to be shed. BA says the cuts will come from among senior cabin crew staff who work either on short-haul or on long-haul flights. Those who work on both will not be affected.
This morning, BA told MT: 'We are offering voluntary redundancy to some members of our senior cabin crew to help address an imbalance in our crew numbers. Based on the feedback from our senior cabin crew in the past few months, we believe that there will be good demand for this opportunity. We have now begun a 90-day consultation with Unite about the issues.' But, MT reckons that little bit about the 'issues' with 'Unite' could turn into a blazing row. In 2010 and 2011, BA endured major strikes over pay and staff numbers, and when certain travel concessions were ditched. With 14,500 cabin crew staff on the books, BA may struggle if Unite gets shirty.
Senior cabin crew are a legacy issue for BA. Many were hired decades ago on terms and conditions that would make a Ryanair steward think he'd won the lottery. Do such experienced staff provide a better service? Probably, but BA bosses reckon they can't afford them.