Do British companies really lead the world on transparency?
According to a new report from a leading anti-corruption watchdog, British companies are among the most open in the world. Crikey.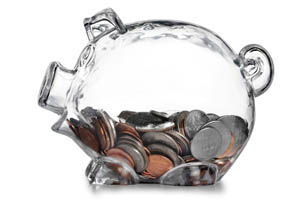 Vodafone was named the top performing UK outfit in the Transparency International report, coming second behind Italian energy giant ENI. Two other Brit-based businesses - BHP Billiton (4th) and ArcelorMittal (6th) also made the top ten.

The survey looked at the information that is publicly disclosed by companies with regard to their anti-corruption policies, corporate structures and overseas subsidiaries. And the good news for fans of the British tradition of fairplay (if such a thing indeed exists) is that taken as a group, the 14 UK firmsreviewed were reckoned to be the most open of all. Yes, really.

The plaudits don't stop there. Vodafone scored 6.7 out of ten overall and was the only firm to score more than five out of ten across all three dimensions - anti-corruption procedures, organisational transparency and country-by-country disclosures. All rather ironic you might say given that this is the outfit which infamously used tax relief on capital investment to pay no UK corporation tax last year.

Indeed many of the UK companies rated so highly by TI have had their fair share of problems with openness of late - Tesco (which scored 5.4 out of ten) - is of course still trying to work out what happened to £263m of 'profit' with the help of the SFO, while GSK (5.2 out of ten) has, as you may recall, had one or two allegations of corruption to deal with in China lately.

So are these findings a reflection of the generally parlous state of international corporate openness? Or simply a realistic acceptance that even in the best run multinationals it's impossible to avoid coming a cropper now and again? Perhaps it just proves that firms which get stick for being opaque are the ones which learn how to be more open - or to appear to be, at least.

To be fair to TI and it's methodology, the watchdog does point out that none of the 124 firms (with a combined marketcap of some $14bn) did very well on explaining their use of offshore subsidies - whether for tax purposes or otherwise. Perhaps having this fact repeatedly pointed out to them will eventually encourage some improvement.

Anyway, enough of that, we know what you're all asking. 'Which is the least open company in the world?'.