British firms pay out bumper divis
British firms paid out their highest ever dividends in the last three months. Some £23.2bn was doled out to gleeful investors, according to the Dividend Monitor from outsourcers Capita.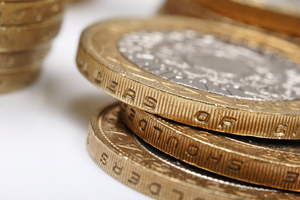 Economic turmoil in the UK has left many investors sitting pretty. Profits that would usually have been invested in growth, new staff, or acquisitions has been stockpiled instead due to a lack of corporate confidence. The cash pile is currently worth around £750bn. The result: bumper pay-outs to shareholders totaling over £23bn in the third quarter of 2012.
This takes the total dividend pay-out for the year to around £78.6bn, reckons Capita, which compiled the data. That's a new annual record. And 2013 looks like it will be even more lucrative for investors in Cautious UK plc - dividends are forecast to top £81bn.
While interest rates remain low, equities remain a decent earner for investors. But there are signs that dividend growth is starting to slow. The figures for the third quarter are up just 10.4% on last year, the slowest growth rate in two years. Next year's growth is forecast to come in at 8%.