British Gas in 'accurate bills' shock
British Gas's effort to cut down on estimated bills is welcome - but it may not appease customers.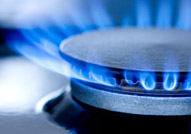 It's a strange state of affairs when a company's promise to issue accurate bills makes headlines. But so it is with British Gas, which is trying to address one of its customers' biggest gripes: the use of estimated meter readings to calculate gas bills, which often end up with you paying for more gas than you've used (and effectively lending money to energy companies). So it's a welcome and long overdue move – not least because it shows that British Gas is actually listening to its customers. But we suspect that's unlikely to be the company's most common complaint…

The move comes as part of a new marketing campaign, in which British Gas managing director Phil Bentley is inviting customers to tell him what they think about the service. And the first big gripe it plans to tackle is estimated bills, via its 'Energy Smart' initiative. Customers who sign up will apparently get a free monitor they can hook up at home, which will tell them how much energy they're using (and how much CO2 they're producing) on a minute-by-minute basis. British Gas will then contact them by email or text (how very modern) to obtain the latest reading, and calculate their bill accordingly.

So what's in it for us? Well, the bad news is that aren't any cheaper tariffs on offer. But British Gas reckons that if people can monitor their usage more closely they'll end up saving money – over £100, it claims (while there'll also be a sign-on bonus for new customers). And perhaps more significantly, it saves you either over-paying and thus loaning your gas supplier money, or under-paying and eventually ending up with an eye-watering bill (when they get a proper reading). Sounds good – although you'll note that there's no reason you can't get all these benefits by the lower-tech approach of actually reading your meter and sending it in. So in some respects, this isn't particularly radical.

What's more, by far the most significant issue for most gas users is the actual cost of the stuff. Prices rocketed last year as wholesale prices soared, but they don't seem to have shrunk at the same rate since – and British Gas has been getting more profitable. So while we're all for its efforts to try harder to listen to its customers, we can't help feeling that charging less in the first place is the best way to please them...

In today's bulletin:
Lloyds to replenish its coffers with record £13.5bn rights issue
Even the management can't save Borders
British Gas in 'accurate bills' shock
Apple leads tech charge on list of opinion-formers
The Parent Project: My little secret