British Gas hikes gas and leccy prices
The UK's biggest domestic energy supplier has increased its prices by 6%, adding £80 to the average dual fuel bill.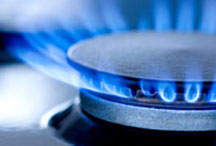 It seems British Gas has a burning desire to make more money from consumers as it today defended an increase in tariffs that will add around £80 to the average household fuel bill. Of course, the firm's managing director, Phil Bentley, was quick to let the media know that he blames it on rising costs which are 'largely' outside of the company's control. He said: 'Britain's North Sea gas supplies are running out, and British Gas has to pay the going rate for gas in a competitive global marketplace.' Some comfort to the 'squeezed middle' households of Britain.
So what are the reasons? Bentley explained that the company is facing rising wholesale prices, higher costs to upgrade the national grid, and increasingly burdensome clean energy requirements from the government: £50 of the increase will be spent on these elements. The rest of the increase will cover the higher wholesale cost, operating costs and, ahem, profit. Yeah, we thought that word might be in there somewhere.
The price increase will come into effect on 16 of November, just in time for the colder and darker nights that will require more heat and light. The firm was kind enough to predict that the annual dual fuel bill for its customers (on normal consumption) will be £1,238, and that 8.5 million UK households will be affected by the tariff changes. Luckily, you're safe if you're on a pre-existing fixed-price agreement. But of course, once that contract is up, you'll have to start a new contract, presumably with higher prices attached.