British music is rocking the world
British artists now account for 13.7% of the world's music sales, as the industry looks to 'multi-channel' consumption to halt its long decline.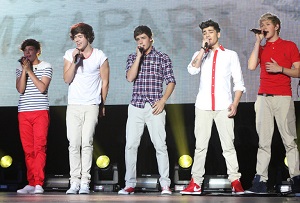 It's cool to be British again, apparently. UK artists have increased their share of worldwide music sales, with acts like One Direction, Ed Sheeran, Coldplay, Sam Smith and even veterans Pink Floyd all making it into the world's top 10 bestsellers.
The result, according to trade body the British Phonographic Industry (BPI), is that British artists accounted for 13.7% of global music sales, up from 13% last year and 11.8% in 2011. That's a decent share of a chunky pie, amounting to approximately $2.8bn (£1.8bn) last year.
As down-with-the-kids business secretary Sajid Javid puts it, 'the popularity of British music at home and abroad is, appropriately, only going in "One Direction".' Feel free to cringe whenever you want.