The British taxpayer is lending Roman Abramovich's company £45m
Part of the loan from UK Export Finance will be spent on a Canadian steel mill.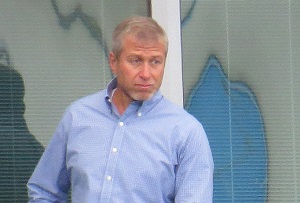 You might imagine that Roman Abramovich, reported net worth $7.9bn or £5.2bn, wouldn't need financial assistance from the state. But Evraz, the steel and mining giant that is 30.8% owned by the Russian oligarch and Chelsea FC owner, is due to receive a £45m loan from Britain's export credit agency.
The loan is part of the UK Export Finance 'direct lending' scheme launched last year by the Government in a bid to meet its target of doubling exports by 2020. The scheme lends money to overseas importers of British goods and services in the hope that it will create jobs in the UK.
According to the Times, Evraz will use some of the cash to pay Primetals Technologies (a joint venture between Siemens and Mitshubishi Heavy Industries) to upgrade its steel factory in northern Canada. Primetals is based in London and has an office in Sheffield, though it also has operations across Europe and Asia.